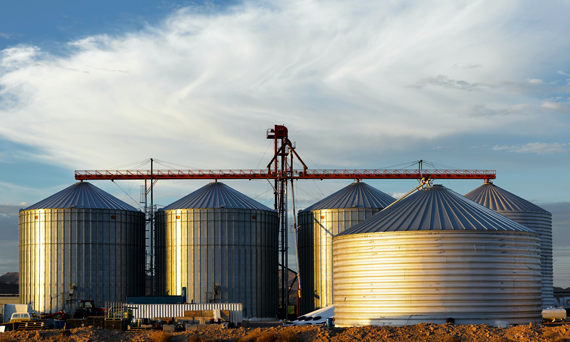 Nowy rok to nowe cele i nowa energia do działań, których wcześniej nie realizowaliśmy, a które w konsekwencji mogą okazać się istotne dla prowadzonego biznesu. Warto rozpocząć nowy rok działaniami, które skutecznie doprowadzą nas do zamierzonego celu.
Dla wielu firm z sektora spożywczego czy zakładów produkcji przemysłowej, celem powinno być utrzymanie jak najwyższych standardów higieny i bezpieczeństwa sanitarnego. Po świątecznej i noworocznej przerwie, warto ocenić stan obiektów w których prowadzimy działalność. W przypadku branż, które podlegają przymusowemu, długotrwałemu zamknięciu z powodu pandemii COVID-19 jest to tym bardziej istotne.

Wychodząc naprzeciw potrzebom przedsiębiorców, oferujemy wsparcie w zakresie oceny stanu technicznego obiektu, szkodnikoszczelności i skuteczności systemu monitorowania szkodników.
Oferujemy Bezpłatny Audyt sanitarny w wyniku, którego przekazujemy pełna ekspertyzę o stanie zabezpieczenia obiektu przed szkodnikami.
Szkodniki w zakładach produkcji
Obiekty takie, jak zakłady produkcji żywności są mocno narażone na występowanie szkodników. Liczne insekty i gryzonie poszukują miejsc, gdzie mają dostęp do pożywienia i wody, a w zakładach spożywczych mają idealne warunki do życia . Najczęściej są to m.in.:
Szkodniki biegające: karaluchy i prusaki, mrówki, rybiki cukrowe
Szkodniki magazynowe: mkliki mączne, trojszyki, wołki zbożowe
Insekty latające: meszki, muszki owocówki, mole spożywcze
Gryzonie: szczury, myszy
Ptaki
Obecność szkodników w sektorze spożywczym i przemysłowym jest niedopuszczalna. Kryteria Sanepidu w tej kwestii są bardzo rygorystyczne, a kary dla właścicieli wysokie.
Przeprowadzenie audytu pozwala wykryć słabe punkty obiektu, braki w systemie zabezpieczeń i monitoringu szkodników, a co za tym idzie wyeliminować zagrożenia i uniknąć przykrych konsekwencji.
Czym jest bezpłatny audyt VACO?
Bezpłatna ekspertyza to dokładne sprawdzenie zagrożeń jakie wynikają ze specyfiki obiektu, jego położenia oraz rodzaju produkcji czy prowadzonej działalności, np. gastronomicznej. Dzięki temu możliwe jest oszacowanie rodzaju i ilości urządzeń niezbędnych do monitorowania obecności szkodników i właściwego zabezpieczenia obiektu. Na podstawie zebranych informacji, opracowany zostaje Indywidualny Program Zwalczania Szkodników.
Kluczowe elementy Bezpłatnego Audytu VACO:
Sprawdzenie poprawności działania systemów zabezpieczeń przed szkodnikami
Dokładne oszacowanie szczelności budynków i pomieszczeń
Oszacowanie rodzaju i ilości urządzeń niezbędnych do zabezpieczenia obiektów
Oszacowanie rodzaju i ilości środków i preparatów zwalczających
Określenie stopnia zagrożenia na podstawie zebranych danych
Opracowanie Indywidualnego Programu Zwalczania Szkodników
Bezpłatny Audyt VACO – Co zyskujesz?
Oferowana przez nas usługa audytu jest bezpłatna. Nie musimy martwić się kwestiami finansowymi. Patrząc na ten fakt, stwierdzenie typu: "Spróbuję, i tak na tym nic nie stracę, a mogę tylko zyskać" ma tutaj jak najbardziej sens.
Kolejnym pozytywnym aspektem usługi bezpłatnego audytu jest fakt, iż wykonywany jest on przez profesjonalną firmę z wieloletnim doświadczeniem na rynku branży DDD. Dzielimy się naszą wiedzą i doświadczeniem, aby wspierać firmy w kwestiach bezpieczeństwa sanitarnego. Bezpłatny audyt pozwala ocenić dotychczasowy stan zabezpieczenia obiektu. Do właściciela obiektu należy decyzja czy skorzysta z naszych wskazówek.
Warto podkreślić, że w Indywidualnym Programie Zwalczania Szkodników, który powstanie w wyniku audytu, zostaną wskazane wszystkie mankamenty dotychczasowego systemu, które wymagają działań. Wskażemy również metody i środki zabezpieczenia budynków. Przedstawimy również nowoczesne urządzenia, dzięki którym możliwy będzie stały monitoring obiektów i ocena ryzyka.