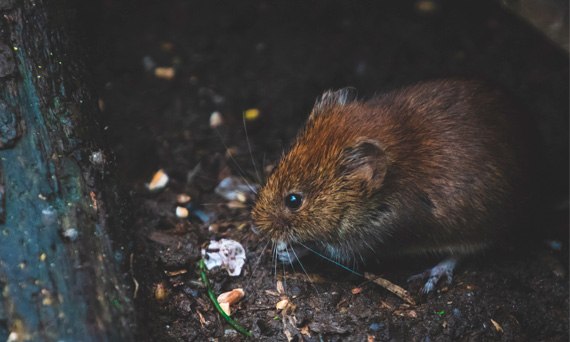 Niedawno informowaliśmy Was, że październik to odpowiedni miesiąc na przeprowadzenie okresowych zabiegów deratyzacyjnych w firmach, placówkach i instytucjach publicznych. Tekst na ten temat znajdziecie tutaj. Dzisiaj, jako uzupełnienie, wskazujemy na 5 najważniejszych etapów deratyzacji.
Skuteczna deratyzacja szansą na pozbycie się gryzoni
Gryzonie to problem, z którym ludzie borykają się od wieków. Możemy je spotkać niemal wszędzie. Osiedlają się w naszych domach, pomieszczeniach gospodarczych czy na polach uprawnych. Potrafią czynić liczne szkody, niszczyć nasze uprawy albo zjadać i zanieczyszczać przetwory. Przełom września i października to czas ich wzmożonej aktywności. Dni są coraz chłodniejsze, dlatego poszukują miejsc, w których będą mogły przetrwać zimę.
Warto zabezpieczać się
przed takimi sytuacjami, a najskuteczniejszą metodą jest przeprowadzenie deratyzacji. Przedstawiamy
5 etapów
tego zabiegu deratyzacji.
Etap 1 – Rozpoznanie terenu
W pierszej kolejności firma podejmująca się zabiegom rozpoczyna od rozpoznania terenu. Prace polegają na szczegółowym
wykryciu obszarów, w których osiedliły się gryzonie.
Najczęściej takimi miejscami są
wolno stojące kontenery na śmieci, stare kamienice, ujścia kanalizacyjne
, porzucone wraki starych maszyn lub samochodów, piwnice i strychy, pola uprawne oraz ścierniska żniwne, w których gryzonie tworzą swoje nory. Kiedy obserwacja wskaże na ślady pozostawione przez gryzonie oraz pozwoli na ustalenie, gdzie znajdują się ich nory, możemy przystąpić do kolejnych kroków.
Etap 2 – Zabezpieczenie terenu
Drugi etap to zabezpieczenie terenu, czyli poinformowanie mieszkańców osiedli i osób przebywających w miejscach publicznych o wykonywanej deratyzacji. W tym celu wykorzystuje się specjalne
tabliczki, informujące o wykonywanej usłudze
. Ma to na celu przede wszystkim ostrzeżenie ludzi, że w pobliżu ich przebywania są wykładane środki, które
mogą być szkodliwe dla wyprowadzanych zwierząt domowych
.
Etap 3 – Zastosowanie substancji zwalczających gryzonie
Kiedy już poinformujemy otoczenie o wykonywanych przez nas działaniach, możemy przystąpić do kluczowego etapu, czyli rozprowadzania substancji zwalczających. W skład tych działań wchodzą: montowanie
pułapek
i
stacji deratyzacyjnych
i rozprowadzanie
preparatów
w postaci płynów, granulatów, past odstraszających.
Etap 4 – Kontrola bieżących efektów
W kolejnym etapie, przystępujemy do kontroli prowadzonych przez nas działań. Sprawdzamy, na ile zastosowane przez nas metody są skuteczne oraz prowadzimy działania z zakresu usuwania martwych szkodników. Gdy zauważymy, że warto wzmocnić nasze zabiegi, ponownie wykładamy preparaty i rozstawiamy pułapki.
Etap 5 – Kontrola przeprowadzonych działań deratyzacyjnych
Końcowy etap deratyzacji to szczegółowa kontrola – sprawdzenie efektów przeprowadzonej usługi.
Pamietajmy, deratyzacja to proces długotrwały.