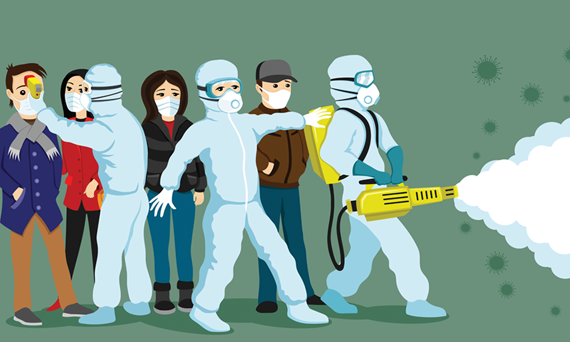 Kończący się 2020 był rokiem szczególnym. Cały świat stanął w obliczu pandemii koronawirusa SARS-CoV-2, która sprawiła, że życie do jakiego przyzwyczailiśmy się, uległo drastycznej zmianie. Wiele branż dotknęły ograniczenia, a firmy musiały szybko dostosować się do nowych zasad działania.
Jedną z branż, która w tym roku musiała zmienić swoje dotychczasowe działania oraz sposób świadczenia usług jest branża DDD. Z jednej strony spotkaliśmy się z ograniczeniami usług deratyzacji i dezynsekcji, związanymi z zamknięciem zakładów produkcyjnych na wiosnę, w pierwszej fali pandemii. Z drugiej strony, drastycznie wzrosło zapotrzebowanie na usługi dezynfekcji, które dotychczas były zamawiane sporadycznie.

Znaczenie branży DDD w obliczu pandemii
Wiele osób do roku 2020 nie było świadomych ile niesie ze sobą hasło reżim sanitarny. To pojęcie funkcjonowało głównie w placówkach medycznych oraz w zakładach produkcji farmaceutycznej i spożywczej. Zwykli konsumenci po prostu chcą otrzymywać czyste, nieskażone produkty i bez obaw o zatrucie korzystać z usług restauracji i barów.
Niewiele osób zdaje sobie sprawę z tego, że właściwie przy każdej produkcji, czy w każdym miejscu gdzie tworzą się skupiska ludzi, reżim sanitarny jest bezwzględnie konieczny. To pojęcie dotyczy nas wszystkich jako konsumentów.
W misji VACO od lat znajduje się zdanie " VACO zapewnia bezpieczeństwo sanitarne, ekonomiczne i wizerunkowe swoim klientom (…)" Naszych klientów i partnerów wspieramy w wdrażaniu i utrzymaniu w zakładach Kodeksu Żywnościowego, Dobrej Praktyki Higienicznej (GHP), Dobrej Praktyki Produkcyjnej (GMP) oraz międzynarodowych standardów.
To dzięki takim działaniom produkcja żywności, która trafia w ręce zwykłych ludzi, jest prowadzona w czystych i higienicznych warunkach. Przeprowadzenie setek audytów, interwencji zwalczających szkodniki, ale przede wszystkim monitoring i działania prewencyjne, pozwoliło nam wypracować skuteczne metody eliminowania ryzyka.
W obliczu pandemii działania podejmowane przez firmy z branży DDD, odegrały szczególnie ważną rolę. Tylko synergia usług związanych z monitoringiem szkodników (deratyzacja i dezynsekcja) oraz działania dezynfekujące obiekty, pozwala na zapewnienie bezpieczeństwa sanitarnego i odpowiednio wysoki standard higieny.
Zaniedbanie, któregokolwiek z elementów, może doprowadzić do tego, że pozostałe przeprowadzane zabiegi nie przyniosą pożądanych skutków, lub efekty ich będą tylko chwilowe.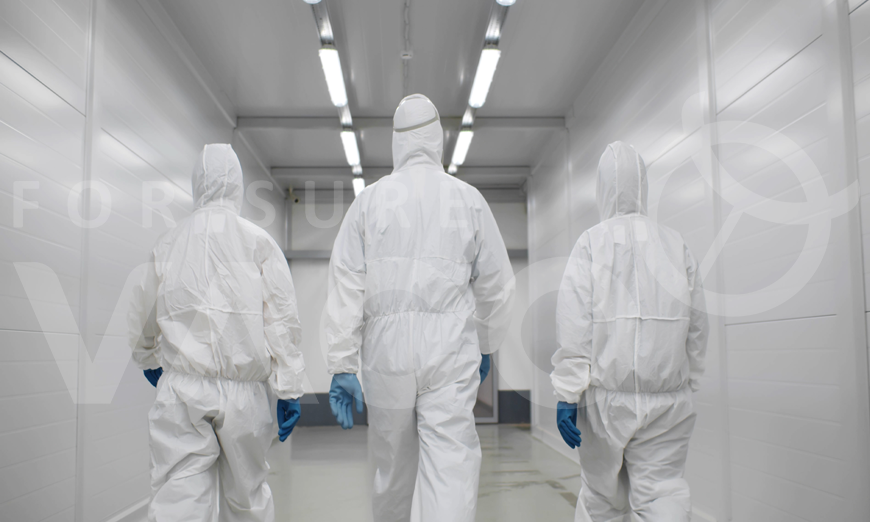 Technicy VACO – Bohaterowie w czasach "nowej normalności"
W marcu 2020 w VACO rozdzwoniły się telefony, a skrzynki e-mailowe napuchły od ilości e-maili z prośbą o przeprowadzenie zabiegu dezynfekcji. Telefony dzwonią nieprzerwanie do dziś, a nasi Technicy ciągle są wzywani do nowych, ale też i tych samych obiektów, w celu zdezynfekowania pomieszczeń biurowych, hal produkcyjnych czy magazynów.
Od marca Technicy VACO:
zdezynfekowali 4 mln m2 powierzchni, ok. 5 tys obiektów
przeprowadzili 4,5 tys zabiegów dezynfekcji
wykorzystali ok. 20 mln. L preparatów dezynfekujących
odpowiedzieli na zgłoszenia 1 tys Klientów
mimo ryzyka stawili się wszyscy do działań – 150 osób.
W tym miejscu, należą się ogromne słowa uznania dla Techników VACO! Pracę którą wykonali
i wykonują nadal sprawiają, że są oni jednymi z bohaterów obecnych czasów. Niestety wielu ludzi o tym zapomina, dlatego warto uświadamiać jak wielkie znaczenie ma praca Techników w walce z pandemią.
Działania VACO w czasie pandemii COVID-19
Od samego początku pojawienia się informacji na temat pandemii koronawirusa w Polsce, jako firma działająca od kilkunastu lata na rynku, byliśmy gotowi do działań zapobiegawczych i zwalczających wirusa. Kiedy docierały do nas pierwsze informacje dotyczące coraz większej ilości zakażonych, mieliśmy opracowane odpowiednie procedury, środki ochrony osobistej oraz środki do dezynfekcji. Dzięki temu mogliśmy błyskawicznie reagować na potrzeby firm i instytucji.
Wśród działań, które wykonywaliśmy, możemy wymienić m.in.:
- zabezpieczenie szkół w czasie egzaminów maturalnych i ósmoklasisty
- dezynfekcję biur, pomieszczeń firmowych, stołówek firmowych, sal konferencyjnych
- dezynfekcję środków komunikacji miejskiej
- dezynfekcję setek sklepów największych sieci handlowych w Polsce
- dezynfekcję działających nieprzerwanie sieci drogerii
- dezynfekcję centów handlowych w największych polskich miastach
- współpracę z dyrektorami szkół, przy zapewnieniu odpowiednich procedur sanitarnych, przed powrotem dzieci i młodzieży do szkół we wrześniu 2020.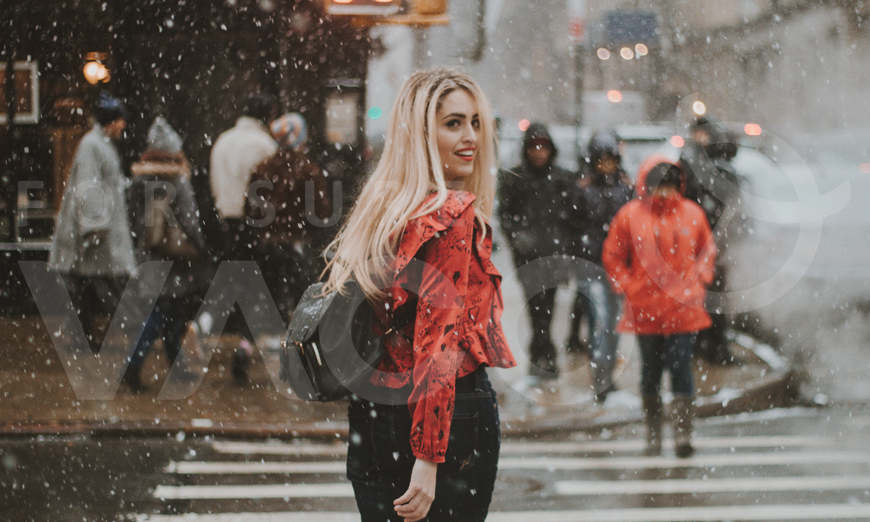 Usługa dezynfekcji – przed nami jeszcze sporo pracy
Kończymy ten trudny 2020 rok z ogromną ilością wykonanej pracy, nowymi doświadczeniami i wyzwaniami na kolejne miesiące. Z jednej strony jesteśmy dumni z pracy, jaką udało nam się wykonać, a z drugiej, pełni nadziei, że pandemia wreszcie się skończy i wszyscy będziemy mogli powrócić do normalnej rzeczywistości. Mamy nadzieję, że za rok napiszemy podsumowanie, w którym nie będzie już słowa o pandemii. Tego Wam i sobie życzymy. Do siego!