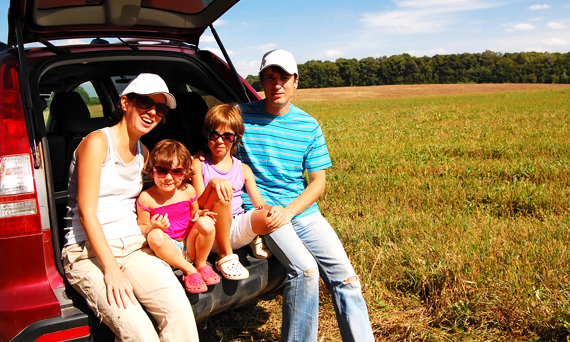 Z niniejszego artykułu, dowiecie się najistotniejszych informacji na temat kleszczy. Omawiamy w nim m.in. wagę problemu, zagrożenia wynikające z obecności kleszczy w naszym otoczeniu oraz istotne fakty na temat chorób odkleszczowych. Podajemy również praktyczne wskazówki, jak sobie z nimi radzić oraz produkty, w które warto się zabezpieczyć przed sezonem ich żerowania.

Po długim sezonie zimowym, większość z nas z niecierpliwością wypatruje nadejścia ciepłych, wiosennych dni. Każdy słoneczny poranek to nadzieja, że pogoda wreszcie się ustabilizuje i w końcu będziemy mogli cieszyć się słoneczną aurą. Wiosną, kochamy obserwować jak przyroda budzi się do życia, dni są coraz dłuższe, a pogoda rozpieszcza nas słońcem, które jeszcze nie praży na tyle mocno, aby było to uciążliwe.

Niestety, jak to w życiu bywa, obok plusów są też minusy nadejścia wiosny. Pojawienie się wszelkiej maści owadów, które o tej porze roku są szczególnie aktywne, niesie ze sobą spore zagrożenia dla ludzi. Wśród najgroźniejszych intruzów wymienia się kleszcze.

Wiosenne ocieplenie, a co za tym idzie - wzmożona aktywność ludzi, spacerujących po lasach
i parkach, zwiększa prawdopodobieństwo narażenia się na ukąszenia tych małych owadów z gatunku pajęczaków.

Problem, który istnieje od zawsze

Kleszcze oraz tak zwane choroby odkleszczowe to już problem cywilizacyjny. Wszyscy, bez względu na tryb życia jaki prowadzimy, narażeni jesteśmy na kontakt z kleszczami, które spotkać możemy już nie tylko na wsi w lesie, ale również w mieście, przebywając w parku lub na działce.
Eksperci alarmują – "Coraz więcej zachorowań na KZM powodowanych przez kleszcze"
Jak podaje Polska Agencja Prasowa (PAP), według najnowszych danych prowadzonych przez epidemiologów w Europie, w ubiegłym roku liczba zachorowań na Kleszczowe Zapalenie Mózgu (KZM) drastycznie wzrosła. Państwami, które szczególnie tego doświadczyły były: Czechy, Szwajcaria, Słowacja i Niemcy.
Co ciekawe, jedną z hipotez, którą podano w uzasadnieniu takiego stanu rzeczy, był wpływ pandemii COVID-19 na zachorowalność na KZM. Ludzie, chcąc uniknąć dużych skupisk ludzkich, częściej udawali się na tereny zielone, gdzie spędzali czas wolny.
W Polsce odnotowano co prawda spadek zachorowań w stosunku do roku 2019, jednak jak podkreślają eksperci z dziedziny epidemiologii, zagrożenie wciąż istnieje i jest duże.
Dlaczego ludzie "przyciągają" kleszcze?
Na świecie wciąż trwają badania nad tym, co jest największym wabikiem powodującym, że kleszcze tak bardzo cenią sobie ludzką skórę. Do tej pory udało się ustalić, że niewątpliwą przyczyną jest m.in. temperatura ciała człowieka, która jest wyższa niż ta panująca w otoczeniu.
Najnowsze informacje mówią z kolei o tym, że bardzo istotny wpływ mają pola elektromagnetyczne, które generujemy korzystając z urządzeń typu smartfony, tablety czy aparaty fotograficzne.
Kleszcze groźne nie tylko dla ludzi
Kleszcze atakują nie tylko ludzi, ale też zwierzęta. Są szczególnie niebezpieczne dla psów domowych, ponieważ mogą zarazić je Babeszjozą. Jest to choroba wywoływana przez pierwotniaki
z rodzaju Babesia. Atakuje czerwone krwinki (erytrocyty), a nieleczona w porę, może powodować uszkodzenia nerek oraz wątroby. Charakterystycznymi objawami tej choroby są m.in. podwyższona temperatura ciała, brak apetytu albo apatia. Jeżeli dochodzi do dużego rozpadu czerwonych krwinek w organizmie psa, wtedy wymagane jest szybkie przetoczenie krwi. W przeciwnym wypadku zwierzę narażone będzie na śmierć.