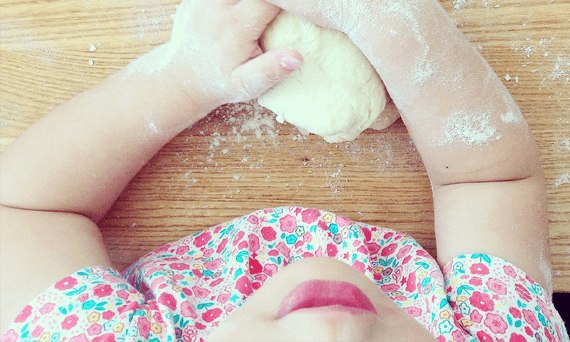 Mole spożywcze to jedne z najbardziej niechcianych owadów, które występują w zakładach spożywczych, sklepach oraz w naszych kuchniach. Najwięcej z nich pojawia się w miejscach, gdzie przechowujemy żywność. Niestety, bardzo trudno walczy się z tymi szkodnikami. Na szczęście są sposoby, aby się ich pozbyć.
Mole spożywcze to poważne zagrożenie dla żywności. Larwy najczęściej żerują w produktach pochodzenia zbożowego, mąkach, kaszach, otrębach ale też w owocach, grzybach, ziołach, kakao, orzechach i wyrobach cukierniczych.
Produkty zaatakowane przez szkodniki są zanieczyszczone ich odchodami. Zmienia się ich smak, zapach i nie nadają się do spożycia lub dalszej obróbki.
Skąd się biorą mole spożywcze w domu?
Mole spożywcze przede wszystkim szukają dogodnego dla siebie miejsca do złożenia jaj. Dlatego więc, idealna wydaje się być dla nich kuchnia, w której panuje odpowiednia temperatura i jest mnóstwo produktów spożywczych.
Co ciekawe, mole spożywcze w większości przypadków przynosimy do domu sami. Ich jaja lub larwy wstępują wyjątkowo często w produktach spożywczych, które znajdują się w sklepach. Dlatego, kiedy wracamy z zakupów, warto dokładnie przyjrzeć się wszystkim produktom, zanim włożymy je do szafek.
Czy mole spożywcze są szkodliwe dla zdrowia?
Mimo faktu, że larwy moli spożywczych w jedzeniu wyglądają obrzydliwie i wszyscy reagujemy na nie wstrętem, warto pamiętać, że mole nie są groźne. Nawet w przypadku zjedzenia mola spożywczego lub jego larwy nie grozi nam żadne niebezpieczeństwo, bowiem mole spożywcze nie przenoszą chorób.
Nie jest jednak tak, że nie są w ogóle groźne. Zanieczyszczają żywność, wytwarzają cieniutkie nici (oprzędy), którymi zlepiają sypkie produkty w kulki. W zaatakowanej żywności można ponadto znaleźć ich wydzieliny, odchody, resztki jaj. Taka żywność, w której zamieszkały mole spożywcze nie jest szkodliwa dla naszego zdrowia, jednak nie nadaje się do jedzenia.
Co należy zrobić, aby uchronić przechowywane produkty przed molami?
Unikać dużych zapasów produktów.
Stosować szczelne opakowania.
Wprowadzić do szafek zapachy, których mole nie tolerują: gałki muszkatołowej, liści laurowych, ziela angielskiego.
Zachować czystość w miejscach przechowywania produktów spożywczych.
Utrzymać niską wilgotność i temperaturę przechowywania produktów.
Jak wyeliminować mole spożywcze?
Należy pozbyć się artykułu, w którym zauważone zostały mole, ale także wszystkich innych produktów z nim sąsiadujących.
Wyczyść wszystkie szafki, w których przechowywana jest żywność.
Użyć pułapek feromonwych, aby zwalczać szkodniki.