Lato to cudowna pora roku, która większości z nas kojarzy się z długimi upalnymi dniami. Spędzamy wtedy sporo czasu na zewnątrz, ciesząc się świeżym powietrzem. Spacery lub wielogodzinne przebywanie w ogrodzie, to dla nas wszystkich niewątpliwie bardzo przyjemne chwile. Okres ten jednak ma również swoje minusy w postaci obecności latających insektów. Przedstawiamy Wam dwa sposoby, które naszym zdaniem są najbardziej skuteczne w przypadku zwalczania nieproszonych gości.
Dokuczliwe latające insekty – zadbaj o spokojny sen
Uwaga nadchodzą... a raczej nadfruwają, rozsiadając się wygodnie w naszych salonach czy sypialniach. Okres wakacyjny na przełomie czerwca, a sierpnia to czas szczególnie wzmożonej aktywności owadów latających. Insekty w postaci much, komarów, czy wszelkiego rodzaju gatunków z rodziny osowatych potrafią spędzić sen z powiek. Dokuczliwe, szczególnie wieczorem i w nocy nie tylko drażnią, ale również bywają niebezpieczne dla zdrowia alergików bądź dzieci. Znanych jest wiele sposobów zwalczania latających insektów, jednakże nie zawsze się sprawdzają. Powoduje to, konieczność sięgnięcia po środki bardziej profesjonalne. Mamy na myśli zastosowanie dezynsekcji, czy wykorzystanie we wnętrzach nowoczesnych lamp owadobójczych.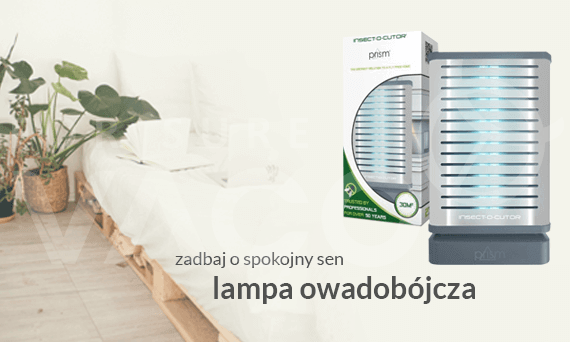 Zabiegi dezynsekcji – dostępna bardziej niż myślisz
Dezynsekcja jest to niezwykle efektywny zabieg stosowany w celu wyeliminowania m.in. latających insektów. Metoda ta umożliwia skuteczne zwalczanie szkodników w przetwórstwie rolno-spożywczym oraz magazynach spożywczych. Istnieje sporo produktów, które stosowane są przy dezynsekcji. Wiele z nich można kupić i używać na własną rękę, a co najważniejsze – dają bardzo pozytywne i długotrwałe efekty.
Nowoczesne lampy owadobójcze – idealne do wnętrz
Na rynku usług DDD pojawiają się coraz to nowsze i innowacyjne metody zwalczania latających szkodników. Jedną z najbardziej popularnych i coraz częściej stosowanych są, tak zwane lampy owadobójcze. Jest to bardzo praktyczne rozwiązanie również do użytku prywatnego, cieszące się szerokim uznaniem wśród naszych klientów.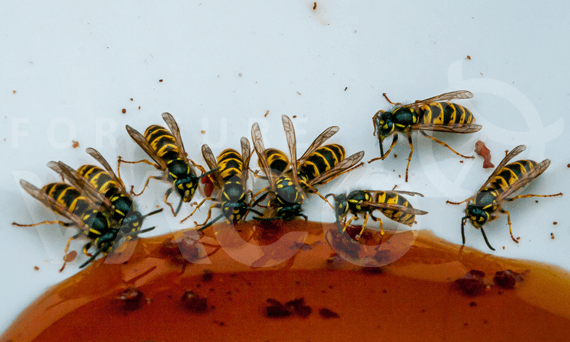 Rodzaje lamp owadobójczych
Rozróżnić możemy kilka rodzajów takich lamp, a do najbardziej popularnych zaliczamy:
Lampy rażące
Lampy lepowe
Świetlówki
Lampy wiatrakowe
Każde z wyżej wymienionych dostępne są w naszej ofercie, a konkretne modele obejrzeć można klikając w zakładkę Lampy na stronie sklepu VACO. Bardzo ważne jest, aby tego typu produkty pochodziły od producentów, którzy doskonale znają branżę i wiedzą jakie zastosowania będą najbardziej efektywne.
Lampy na insekty latające – jak to działa?
Sam mechanizm działania lamp owadobójczych nie jest skomplikowany. Tego typu urządzenia wyposażone są w specjalne świetlówki UV-A, które emitując promienie przyciągają do siebie insekty, powodując przy tym ich unieszkodliwienie. Ponadto, zastosowanie takich rozwiązań jest przede wszystkim bezpieczne zarówno dla ludzi, jak również zwierząt, a przy tym koszt ich eksploatacji jest stosunkowo niski.